Welcome to codesters.club!
We're a digital product development program for youngsters.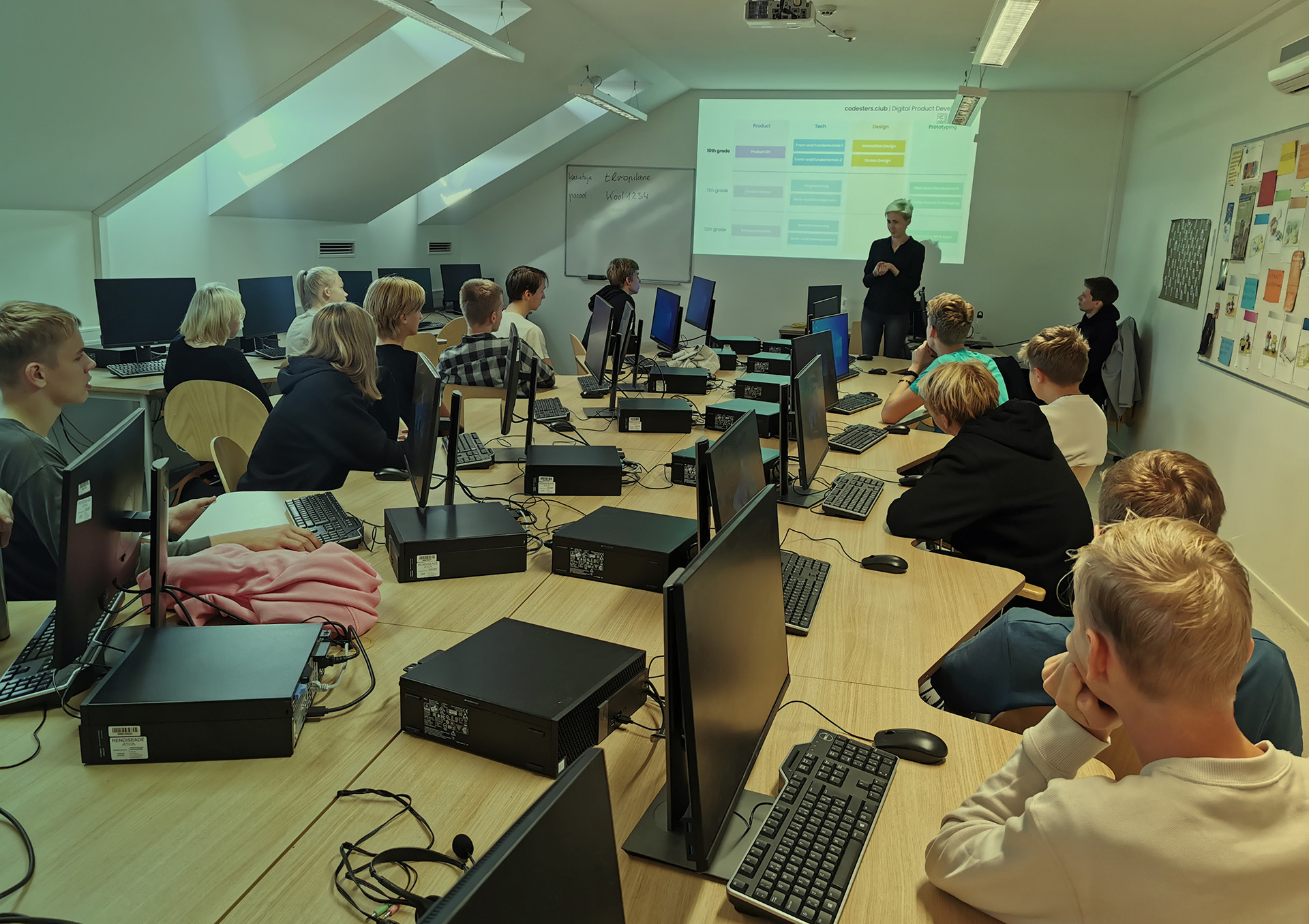 How do we learn
Building real products
From the beginning of the program our pupils are crafting their own digital products. As the technical skills progress, new features are added and old ones reviewed.
Involving businesses
Guest mentors - industry professionals join the lessons to cover specific topics and present real business cases. Part of the lessons are held at the offices of our partner companies.
Project work
Working in groups allows pupils to learn from each other and experience the ups and downs of teamwork. Part of the lessons are dedicated for project work only.